Sustainable Design
Make a Sustainable Lifestyle More Accessible for Everyone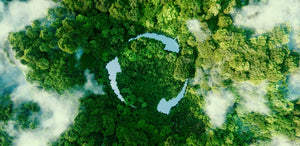 Why Choose Downcle?
Downcle helps to ensure that down-filled bedding continues to be an everlasting delight. Downcle is made through elaborate green and environmentally friendly production procedures. Hygienic, safe, and warm, Downcle is designed to feel like nature's hug.
Downcle implements an eco-friendly approach to the smallest details, offering you a variety of pre-loved down. So, every time you buy a Downcle product, you help us realize the dream of giving back to the planet as much as it has given to us. With strict quality checks and a passion for providing premium bedding, you can sleep with the assurance that our products are crafted for your comfort.

Global Recycle Standard
Independent organizations such as the Global Recycled Standard help ensure that recycled down products are truly traceable and 100% recycled.
The Global Recycle Standard or the GRS was formulated to verify the environmental, social, and chemical practices of companies around the globe. The GRS also defines specifications for social impact, assuring safe labor practices, and monitoring chemical and environmental pollution in the production process.
The production of Downcle is GRS certified to ensure that you and Downcle together contribute towards our collective goal of sustainable consumption. According to Downcle's current samples, 95% of our entire product is made from recycled materials, including fabric, lining, feather fill, polyester fill, zipper, and thread.
Sustainability cannot be achieved alone, which is why we have teamed up with organizations that are leading practitioners of sustainable consumption.

REPREVE
With a global reputation and trust, REPREVE by Unifi is one of the leading sustainable performance fibers. REPREVE is recycled polyester. Made out of discarded plastic bottles, REPREVE is transforming the way we recycle. Downcle uses REPREVE as the outer shell fabric for its selection of environment-conscious bedding.
The REPREVE fabric has exceptional thermal regulation, odor control, and moisture-wicking properties. Global Recycle Standard certified REPREVE brings out the best of green innovation and technology.


YKK NATULON
The YKK Fastening Products Group is consistently working towards sustainable consumption and is one of the leading companies for zippers and fastening products. Trusted globally for its quality products, the Downcle line of products uses YKK NATULON zippers, a product under the green initiative of the YKK Group.
The YKK NATULON zippers are made of post-consumer plastic bottles. Implementing mechanical recycling, the bottles are pulverized and turned into pellets, which are then recycled into yarn for the YKK NATULON zippers.

OEKO-TEX STANDARD
For ethical manufacturers, it is essential to be certain that their business supports a sustainable manufacturing process. The OEKO-TEX Standard is a globally recognized certification and an international standard that attests to product safety and social responsibility.
Introducing Downcle
"Recycling turns trash into treasure, it turns fading forests back into vibrant forests. It is a beautiful form of modern alchemy that has the potential to change the world." 
Read More